Man, I LOVE green juice!
Even though they can be a little long to make… They're so worth it.
Because fruits and vegetables are exactly what your sexy bod need more of.
Nutrition is still a young science…
One nutritionist will tell you that milk is "healthy".
While another one will tell you that it is "unhealthy".
Well, all those liars and bias advice can go to hell.
Eat more fruits and more vegetables, and you'll be well on your way to slim down.
This is why today I've rounded up 8 amazing green juice recipes for weight loss… Make sure you try at least one!
1. Kale, Cucumber, Celery, Apples, Lemon, Ginger
Get the ingredients and directions on Show Me The Yummy
2. Dr. Oz's Green Drink (Apples, Celery, Cucumber, Ginger Root, Lemon, Lime, Parsley, Spinach)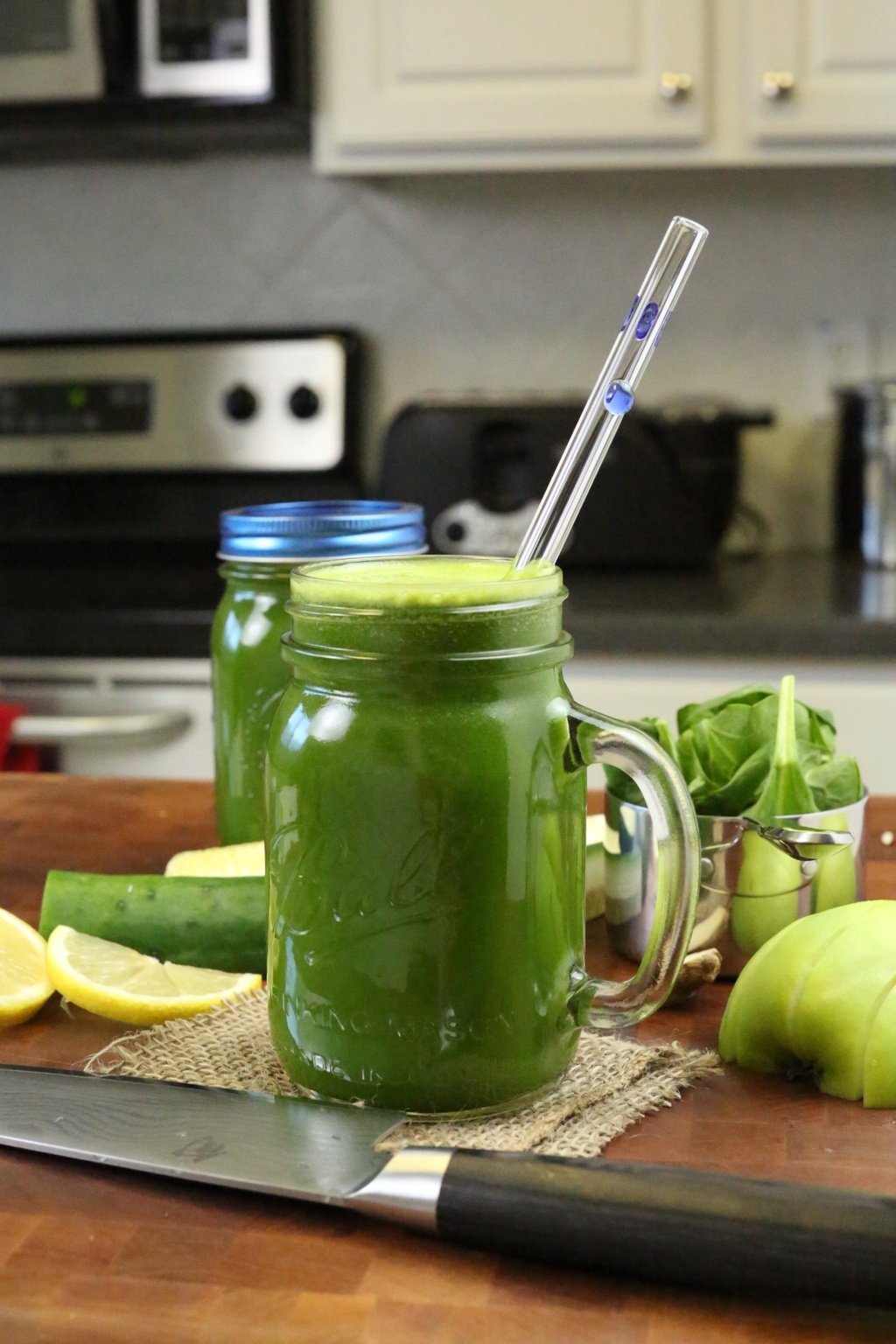 Get the ingredients and directions on Juice Recipes
3. Beet Carrot Apple Juice
Get the ingredients and directions on Delightful Adventures
4. Lean & Mean Green Juice (Romaine Leaves, Kale, Cucumber, Parsley, Celery, Grapes)
Get the ingredients and directions on The Honour System
5. Pineapple Green Juice (Pineapple, Apple, Broccoli, Kale, Spinach, Mint)
Get the ingredients and directions on The Pescetarian and the Pig
6. Orange Kale Protein (Protein, Kale, Orange, Cinnamon, Ginger)
Get the ingredients and directions on Daily Burn
7. Ginger Greens Juice (Cucumber, Celery, Apples, Kale, Ginger)
Get the ingredients and directions on Vitamix
8. Apple, Orange, Celery, Carrot, Ginger, Kale, Lemon
Get the ingredients and directions on La Cuisine d'Helene